Valve Solenoid
type X BK R 015
The valve solenoid type X BK R 015 represents an exemplary solution for valve solenoids with a metal tube guide and a construction width of 15 mm. Compared to conventional fastening via flange or central thread, an alternative fastening mode via fastening pins shall be presented here. Depending on demand, case of application and specific requirements, we offer a great variety of further solutions.
The armature is intended to actuate a sealing nipple on the valve side, either directly or via a plunger.
Please contact us – we shall be glad to assist you.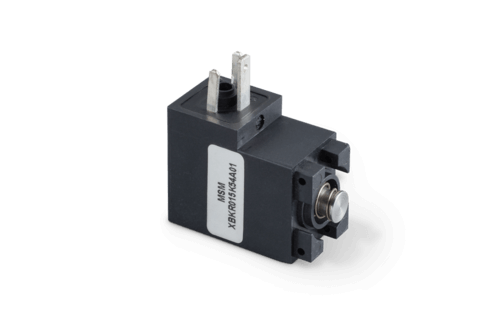 Size (width): 15 mm
Armature space pressure tight up to max. 20 bar static pressure
Stroke: 0.4 mm
Magnetic force: 2.1 N
Media: lubricated and unlubricated, filtered air
Electrical connection via plug connector according to DIN EN 175301-803
Fastening with fastening pins
Protection class: IP65
Voltage type: direct current, DC
Option: guided exhausted air
Contact sales
Switchboard
MAGNET-SCHULTZ GmbH & Co. KG
+49 8331 1040