Holding Current Reduction
type Z KD H 211
The holding current reduction Z KD H is an electronic control gear for solenoids. Depending on the application and the corresponding application, a higher attraction force or a lower energy demand can be reached with the same solenoid size.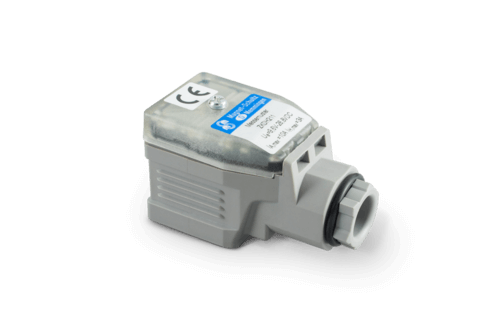 Design: connector housing DIN EN 175301-803
Holding current: adjustable, controlled with pulse width modulation (PWM)
Pulse duration attraction current: 300ms
Input voltage: 9.6 V… 28.8 V DC
Attraction current: 10 A max.
Holding current: 0.1 A … 3 A max.
Plug insert and therefore cable outlet can be turned in 90 degrees steps
Protection class: IP65
Fastening with central screw M3
Incl. sealing