Flow control valve
Type G PC P 040
The performance of a fuel cell is determined by the quantity of the fuel that is led to the cell stack.
The combination of reliable proportional solenoid technology and spherical seat valves with soft seat rings, specified for this application, allows for the gas quantity to be controlled with high control quality and repeatability and lowest leakage when shut. .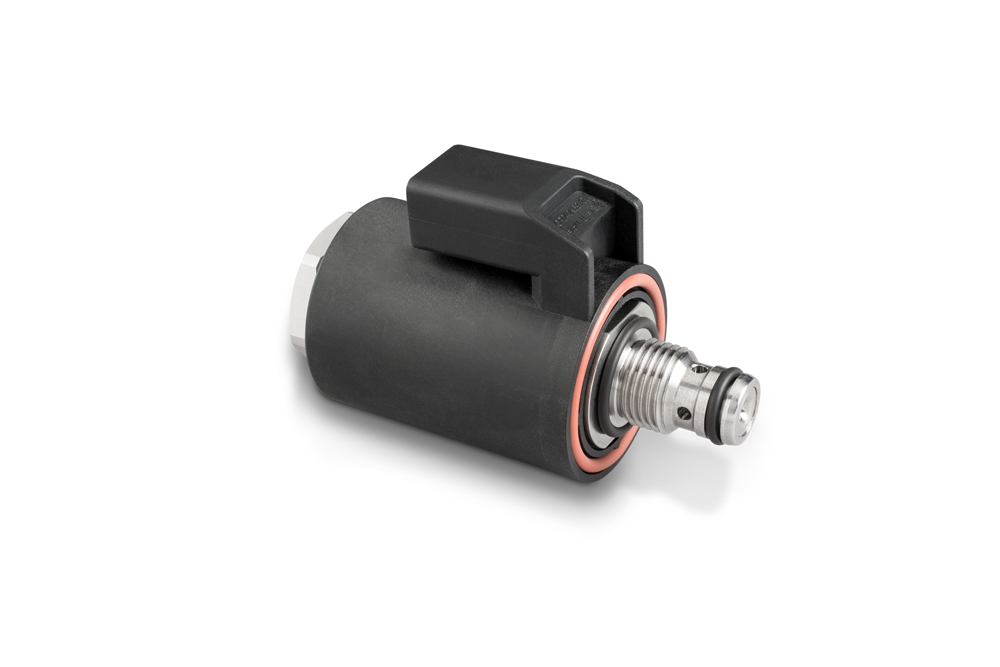 Size (diameter): 40 mm
Function: 2/2 NC proportional quantity control
Media: hydrogen H2, natural gas CNG, neutral gas
Wide proportionality between solenoid current and fl ow rate
Low leakage
High switching life time
Nominal working pressure (NWP) 16 bar
Central fastening or fl ange mounting
Type of voltage: DC, PWM
Connector: TE MCP 2.8 mm
Protection class: IP6K9K
Materials conform EC 79
Options:

Components with valves and sensors
Other control pressure ranges
ATEX version for stationary applications
Customer-specific mechanical interface
This device is a basic device for customer-specific developments and versions.
Datasheet, sample taking and variants upon request.