High-pressure cut-off valve
Type E-G 032-1110 G PC
In mobile applications, hydrogen within the tank is stored up to 1050 bar pressure. Our high-pressure cut-off valve controls the pressure range as well as the medium hydrogen, with less need for space for the application on OTVs (on tank valves).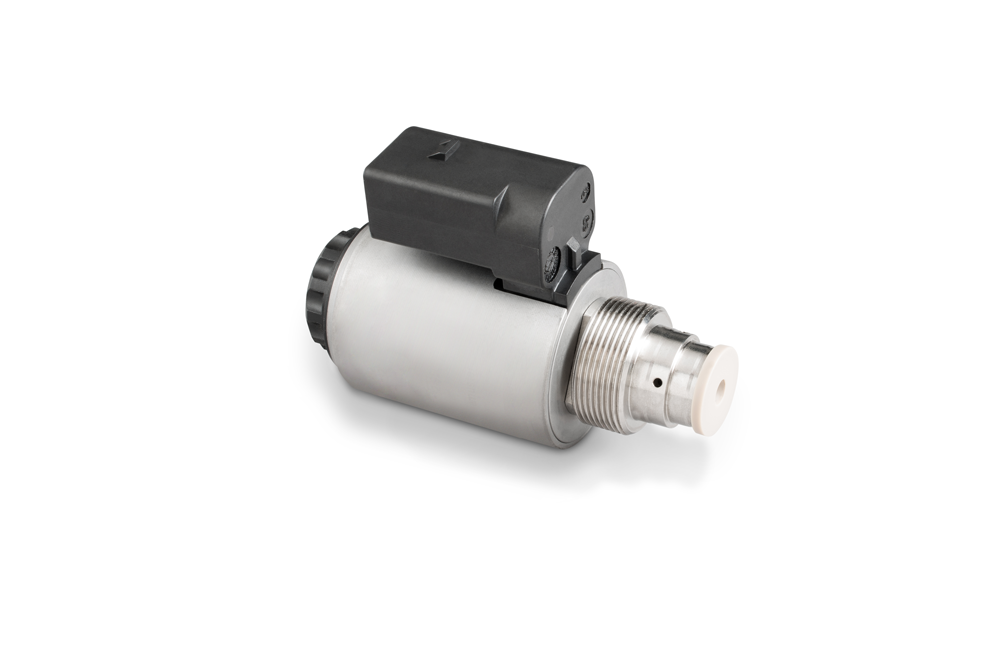 Size (diameter): 32 mm
Function: 2/2 NC
Media: hydrogen H2, natural gas CNG, neutral gas
input pressure: up to 1050 bar
overload pressure: > 1500 bar
nominal width: 2,7 mm
"fail-safe" in case of spring fracture
type of voltage: DC, PWM
protection class: IP6K9K
admission: EC79 (in preparation)
options:

various electrical plug connections
ATEX version for stationary applications
customer-specific mechanical interface
This device is a basic device for customer-specific developments and versions.
Sample taking and variants upon request.