Safety shut-off valve
Type G PC S 040
In mobile fuel cell applications, a safety shut-off valve for medium pressure ranges is provided for within the storage system.
By means of a patent pilot system, we achieve high flows at very low external and internal leakages. Disrupting shock pressures are avoided by two-stage opening.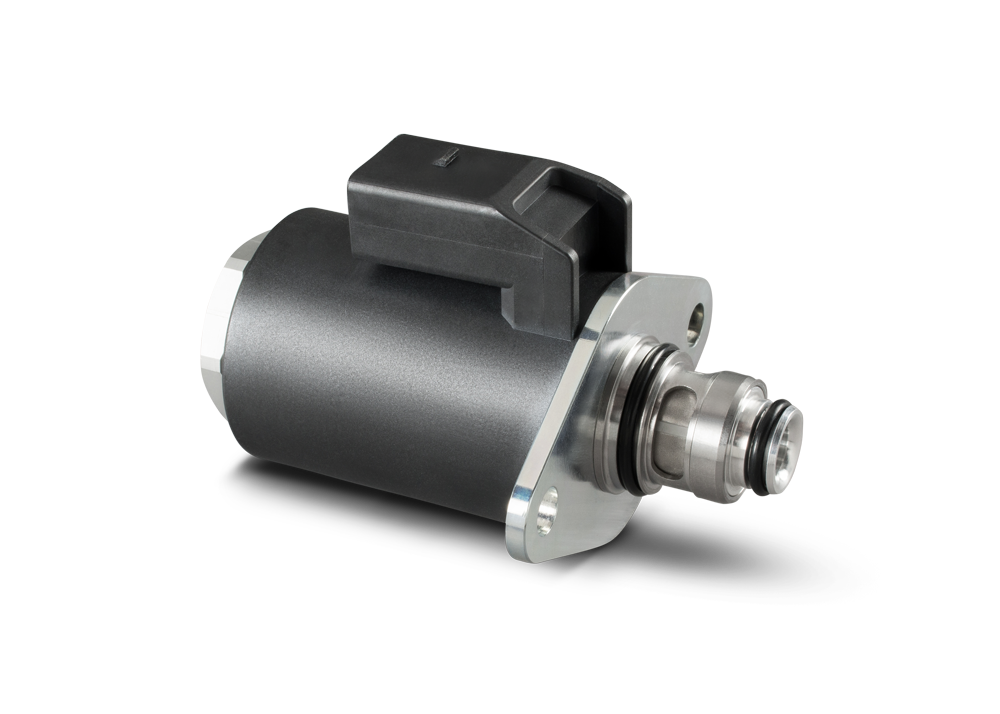 Size (diamenter): 40 mm
Function: 2/2 NC, pilot controlled
Medium: hydrogen H2
Nominal working pressure (NWP): 0 ... 21 bar
Maximum pressure (MAWP): 25 bar
Nominal width: 8 mm
Central fastening or fl ange mounting
Type of voltage: DC, PWM
Connector TE MCP 2,8 mm
Protection class: IP6K9K
Testing according to EC79
Options:

Various electrical plug connections
ATEX version for stationary applications
Customer-specific mechanical interfaces
Version für natural gas (CNG)
This device is a basic device for customer-specific developments and versions.
Datasheet, sample taking and variants upon request.