Reverse Solenoids
Type G TU W
The structural design of DC reverse solenoid type G TU W bases on the single acting solenoid type G TC A. Reversal of the movement is realised with two incorporated coils.
The direction of movement depends on which of the two coils is connected to the supply voltage.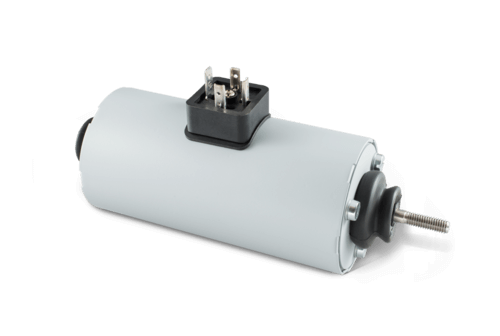 Sizes (Ø): 40 mm, 50 mm, 60 mm, 70 mm, 80 mm, 90 mm
Stroke: 8 mm up to 25 mm
Magnetic force (N): 12.4 N – 276 N
Nearly horizontal force vs. stroke characteristic
Pull and push types, reversal of the movement by energizing the corresponding coil
Electrical connection with plug connector to DIN EN 175301-803 or terminal box, depending on version
Fastening with three tapped holes
Protection class: IP54
Voltage type: direct current, DC
Options: delivery with and without flange, horizontal force vs. stroke characteristic on request.